Electrical, Water, Garbage Services
The City of Fonda provides electrical, water, and garbage service to its residents. For new connections, please contact City Hall at 712-288-4466 with any questions. An application for service can be picked up at City Hall during regular business hours or click on the link below.
Recycling / Garbage Program
The City of Fonda uses the West Central Iowa Waste Facility located in Carroll, Iowa. The City picks up garbage every Tuesday and recycling on the First and Third Thursday of each month excluding holidays. A trailer is located to the west of 1st Street and North Main Street where residents can deposit their own recycling. See Recycling Information page for recycling guidelines.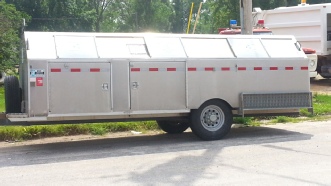 Yard Waste Disposal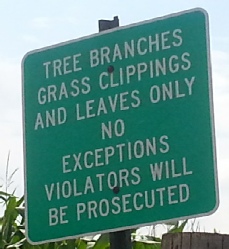 The City of Fonda provides a yard waste dump for residents to use that is located to the north of the Fairground area behind the Hammen Sale Barn. Please remember this area is only for the disposal of yard waste. Any other items are prohibited and you may be criminally charged . The City also picks up yard waste on the Second Wednesday of each month on March through November.
Natural Gas
Black Hills Energy supplies Natural Gas to many parts of the city and can be contacted at 1-800-890-5554 during the hours of from 7 AM – 8 PM Monday through Friday and Saturday 8 AM – 5 PM to start or stop a service. If you need emergency assistance please call 1-800-694-8989.
Propane
A few residences in the city may be served by a Propane Supplier. Here are a few in the area:
Telecommunications & Internet
| | | |
| --- | --- | --- |
| Windstream | Phone/Internet – Line service | 800-600-5050 |
| Northwest Communication | Phone/Internet – Wireless to home | 800-249-5251 |
| Exede | Internet – Satellite based | 855-627-2553 |
| AT&T | Cellular – Tower located in Fonda | |
| US Cellular | Cellular – Tower located just east of Newell | |
| Verizon | Cellular – Planned tower west of Fonda | |
Cable Television